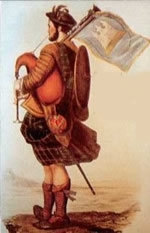 Speciality foods and drink on Royal Deeside
The Scottish Cheese Counter
Welcome to George Strachan Ltd Royal Deeside
We invite you to take a look around our shops, see one of the finest collections of malts in the North East of Scotland and browse through our selection of over 500 miniatures We have at least 30 different cheeses at the Deli counter and we stock many fine Scottish speciality foods



Burns Truckle Cheddar
Caboc
A fresh double cream cheese rolled in toasted pinhead oatmeal.
Lanark Blue
Lanark Blue is hand-made in a farm-house creamery from unpasteurised ewes' milk.
Dunsyre Blue
It is made using the rich unpasteurised milk of Ayrshire cattle.
Strathdon
A full fat blue cheese with a beautifully strong tangy flavour.
Inverloch Goats Cheese
A full fat goat's milk hard pressed cheese.
Gruth Dhu
A blend of Crowdie and fresh, pasteurised cream, rolled in oats and crushed peppercorns.
Lockerbie Mild Cheddar
Gigha
Applewood Smoked Mature Cheddar
It is smoked over Applewood, which gives it a delightful mellow flavour
Highland Chief
A 200g Truckle of Cheddar which will remind you of Islay when you taste the Single Malt Whisky.
Captain's Claret
It is a very distinctive 200g Truckle, veined with Bordeaux wine.
Island Herb
A Truckle of Mature Scottish Cheddar with an aromatic blend of herbs resulting in a cheese with a lovely flavour.